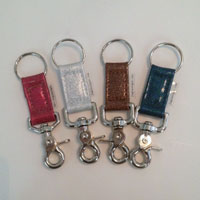 I'm making snap keyrings again! Available in Silver, Bronze, and Teal Cascade. More…
The Blue Genie Art is accepting applications for the 2014 Blue Genie Art Bazaar. This year they are renting an additional 3167 SQ FT, so there will be room for a lot more artists!
Have you ever thought about participating in the Blue Genie Art Bazaar? Prospective Artist Info | Apply Online -before August 24th, 2014!